"Who dares to teach must never cease to learn."  
-John Cotton Dana         
The NMSU Teaching Academy offers tools, strategies, and
workshops to foster outstanding teaching. The Teaching Academy
has received numerous national and international recognitions.

The Academy is member-driven and donor-supported. Each year,
more than 400 NMSU educators earn an Academy membership
for participating in ten or more hours of workshops. More than
100 faculty and staff donate generously to the Teaching Academy.
The Faces of the Teaching Academy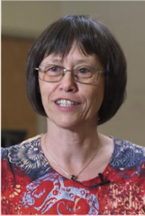 Vision

The Teaching Academy enhances student success in the classroom and online and helps NMSU educators develop extraordinary teaching lives embedded in exceptional careers.

 

Mission

The Teaching Academy provides robust professional development in classroom and online teaching, scholarly writing, diversity, and career enhancement (leadership, mentoring, and promotion and tenure).