The Teaching Academy is working remotely now.
We can be reached during normal hours via phone or email.
All events and meetings are being held online via Zoom.
The Teaching Academy classroom, library, and offices are located in Milton Hall, Room 50.
Directions: Enter Milton Hall through the doors that are nearest the Zuhl Library entrance. The Teaching Academy (Milton Hall Room 50) is located down the ramp to your left.
Download a PDF version:
Milton Hall venues   •   Las Cruces central campus
NMSU Campus Area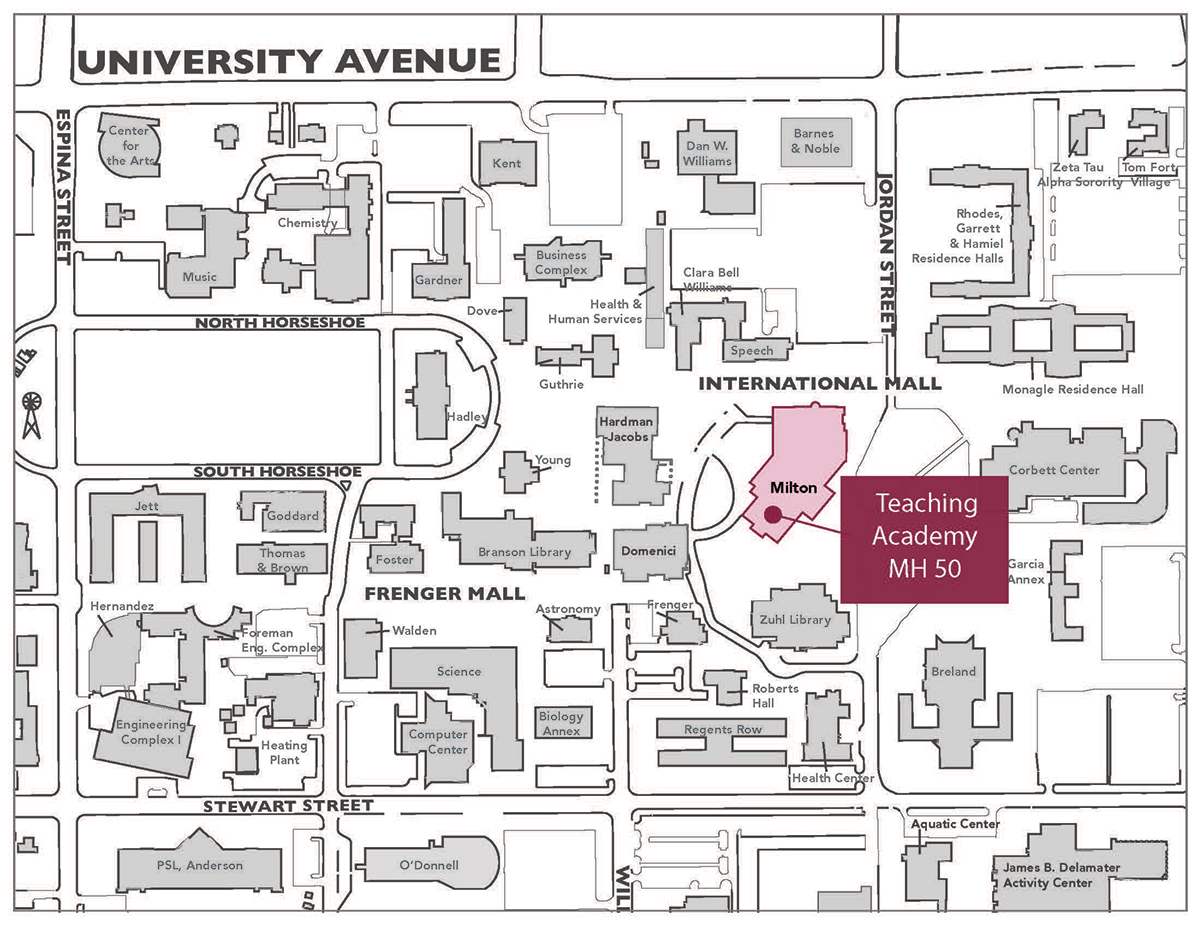 Google Map